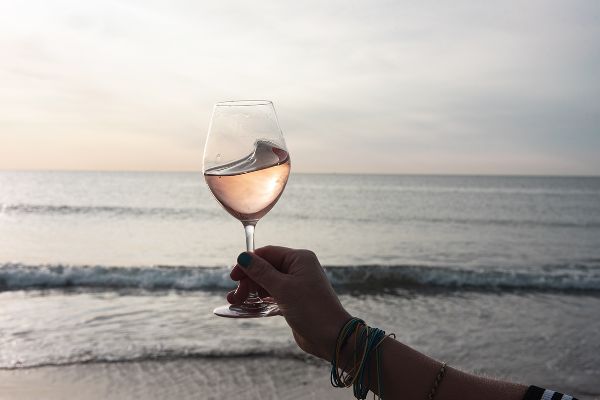 These delicious little Vietnamese stuffed buns are ideal to launch our first series of recipes to enjoy with LYV wines and ADIMANT by LYV. So, let's cross a continent in search of gentle flavours from Asia, which are perfect accompanied by our LYV rosé with its notes of red berries and citrus.
To make these delicious bao, there are two steps: the dough and the stuffing.
Let's get cooking!
Ingredients for 10 bao:
250g of sieved flour
1tbsp of sugar
2/3 tsp of dried yeast
140ml of water
100g of red cabbage
2 grated carrots
1 packet of tofu
Turmeric
Sesame seeds
1 red onion
1 bunch of fresh coriander
Garlic
Olive oil
Recette :
Step 1: moisten the dried yeast in warm water, leave to rest for 10/15 min. Make a well in the flour, add the sugar, gradually add the water and knead the dough. Leave the dough to rest, covered by a damp cloth, for 1h30. At the end of the rest time, roll out the dough and divide into 10 squares.
Step 2: finely chop the onion and caramelize in olive oil, then add the grated carrots. Dice the tofu and fry gently in a dash of olive oil. Add the turmeric and sesame seeds. Deglaze with a dash of soy sauce. Chop the raw red cabbage and fresh coriander and add to the preparation.
Step 3: place the stuffing in the middle of each square of dough and close like a parcel. Leave them to rest for 30 min. and then cook them for 10 minutes in a steamer.
Enjoy these flavours with a glass of LYV rosé!
Bon appétit et bonne dégustation