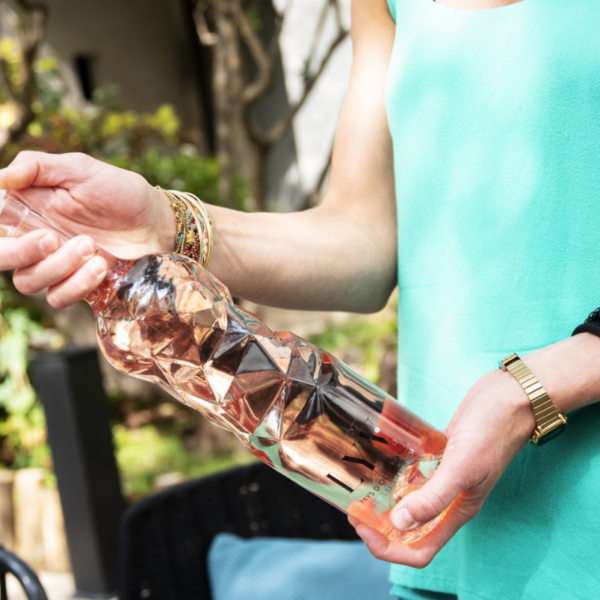 Leslie Dabin, a student of the Ecole Pivaut art and design school in Nantes, saw her creation of an original and elegant bottle, which now serves LYV wines, rewarded by the Verallia Design Awards. The theme chosen for the 7th edition of this competition was "Voyage" and we can definitely say that Leslie has opened up new horizons for our packaging.
Thanks to its chiselled shape, imagined like an ice sculpture, this bottle offers a spellbinding play of light. A pure and modern creation, just like the wines that it now contains.
By participating in this competition and making itself the ambassador of its winning bottle, Maison JeanJean once again shows its commitment to the sector players and future generations by pursuing its innovative projects which boost the image of the entire channel and give it international visibility.
We wish Leslie all the best for her future career which will undoubtedly be creative and bright!